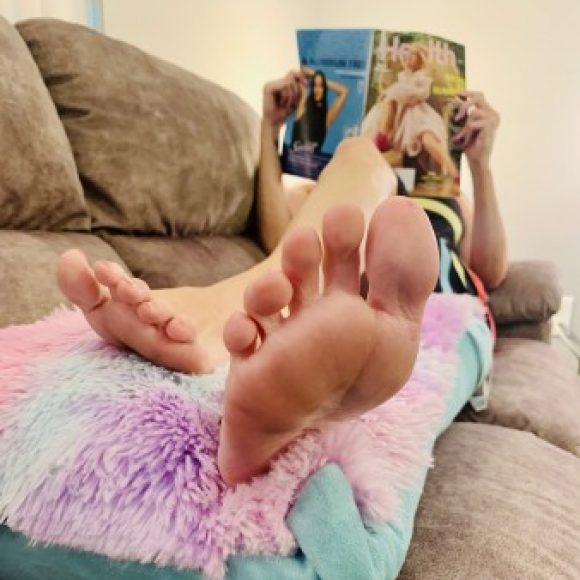 Rae
Membership Level: Premium
Base
| | |
| --- | --- |
| Name | Rae |
| Username | ToesOfRae |
| Birthday | 34 years, 4 months ago |
| I am a | Female |
| Looking to | Share and Sell my feet pictures or videos |
| City | Orlando |
| Country | United States |
| Feet Size | US.8 |
| Confirm You're 18+ Years | Yes, I confirm I'm 18+ |
Myself Summary
About me

I'm a 31 year old looking to connect with people who can show my feet the attention they need. I love getting my feet messy then pampering them until they are lickable again. Nice massages, gentle, sexy  toe sucking, rolling a ball with my feet and toes, squishing soft plushies under my heels, rubbing oil into my arches and heels, thigh highs, fuckable high heels are a few things I enjoy.  If you enjoy a variety of fun videos/pictures I have an abundance of content for you.

At this time I am not open to showing my face in pictures or videos.
Looking for
The one thing I am most passionate about:

I can accommodate most requests! Let's get creative. 😉👣

Payments through Feetify, CashApp $ToesOfRae or Venmo @ToesOfRae accepted.

Things I am looking for in a person are:

Creativity Kindness Humor

Judgement free zone unless you're just being unkind.
Types of Pics/Vids
| | |
| --- | --- |
| Types am interested in, as a buyer, or can deliver, as a seller | Pantyhose / Tights, High Heels, Stockings / Suspenders, Socks, Boots, Trainers / Sneakers, Photo Sets, Video Clips, Slippers, Sweaty / Dirty, Soles, Long Toes, High Arches, Pedicure, Oil / Lotion, Rings / Jewellery, Domination / Humiliation, Others |
Lifestyle
| | |
| --- | --- |
| Interests | Gardening, Dogs |
| Favorite Vacations Spot | Amsterdam |
| Ideal First Date | Netflix while you rub my feet and I play with your hair. |
| Looking for | Cyber Affair/Erotic Chat |
| Smoking | Never |
| Language | English |
Physical
| | |
| --- | --- |
| Feet Size | 8 |
| Weight | 145 |
| Height | 5'6 |
| Hair Color | Chestnut |
| Eye Color | Brown |
| Body Type | Hourglass |
| Ethnicity | Caucasian |
| Best Feature | Hands and Feet |