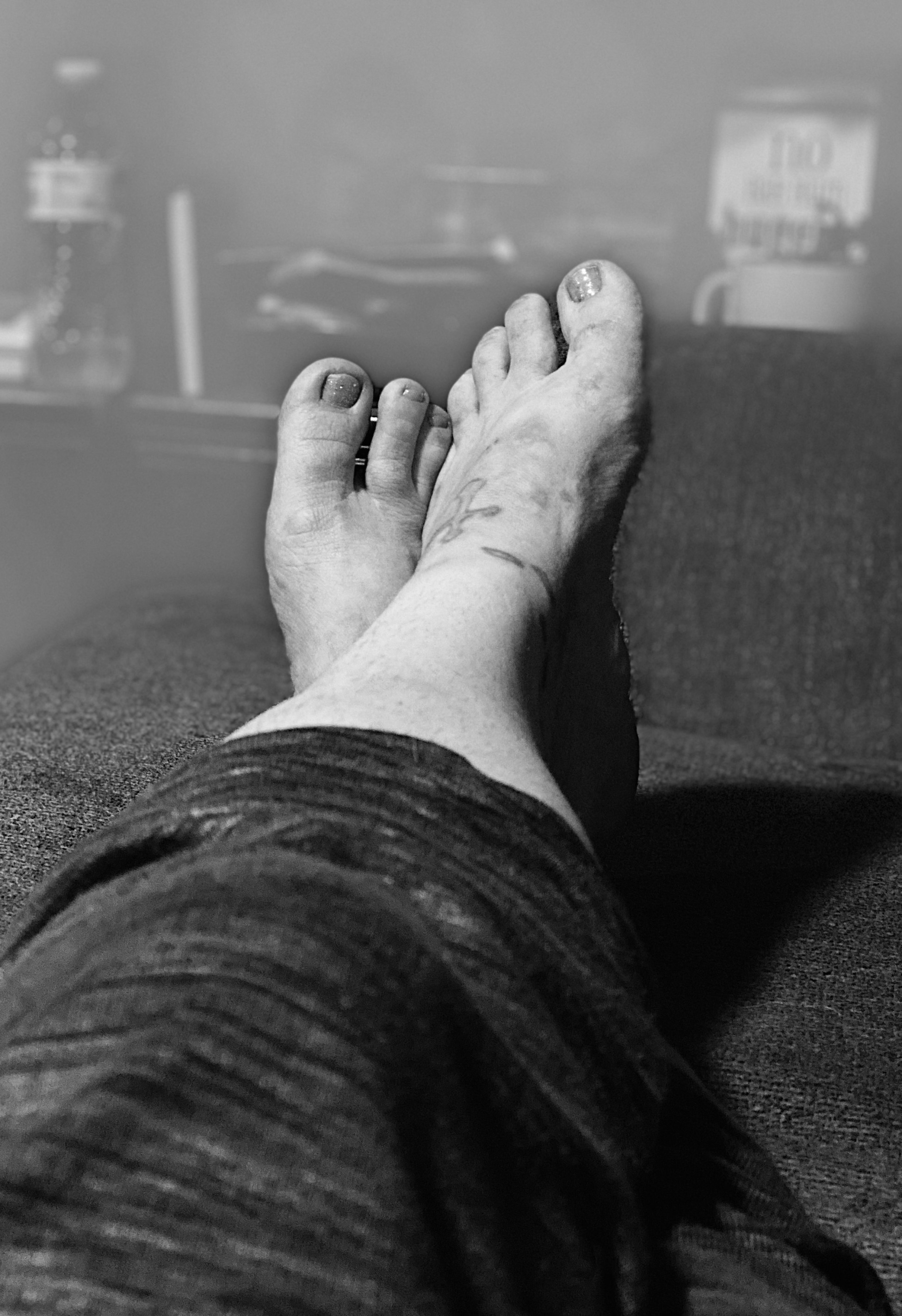 Base
| | |
| --- | --- |
| Name | Belle |
| Username | SouthernBellesToes |
| Birthday | 35 years, 5 months ago |
| I am a | Female |
| Looking to | Share and Sell my feet pictures or videos |
| City | Louisiana |
| Country | United States |
| Feet Size | US.8 |
| Confirm You're 18+ Years | Yes, I confirm I'm 18+ |
Myself Summary
About me

Hey y'all

I'm truly your average Southern Belle, but with a twist of tattoos!  I was born and raised in the South 🖤 The typical country girl who loves her feet and hopefully y'all will too!  I'm obsessed with pedicures, toe rings and anklets!

I love high heels, my flip flops, boots, don't be surprised either if you catch me barefoot, lol.  I have so much fun doing custom videos and photo shoots for people who would like them or have any other special requests 🖤

On an average day you can find me out with my horses, gardening or playing with my dogs!
Looking for
The one thing I am most passionate about:

The thing I am most passionate about in life? Honestly?
Animals!!  
That's why I guess I run a dog rescue 🐾 We may not be able to save them all, but we will try our best helping the ones we can!  Also, I'm  passionate about being  KIND!!        It doesn't matter to me  if I can help in some way I will be a everyone needs a reason to smile now and then 🙂🙃

Things I am looking for in a person are:

People who will love my feet just as me!  I will be honest I have Multiple Sclerosis so that means my feet are swollen at times and I still LOVE THEM!  That just means there is more to love!! 
Types of Pics/Vids
| | |
| --- | --- |
| Types am interested in, as a buyer, or can deliver, as a seller | Pantyhose / Tights, High Heels, Stockings / Suspenders, Socks, Boots, Trainers / Sneakers, Photo Sets, Video Clips, Sweaty / Dirty, Soles, High Arches, Pedicure, Oil / Lotion, Rings / Jewellery |
Lifestyle
| | |
| --- | --- |
| Interests | RV, Horses/Equine, Music, Business, Writing, Snorkelling, Gardening, Dogs, Cats, Antiques, Decorating |
| Favorite Vacations Spot | Florida (home), New Mexico, Oregon, Bahamas, North Carolina, Michigan, Alaska |
| Ideal First Date | Would be a simple night under the stars talking after something fun like mini golf! |
| Looking for | Just friends |
| Smoking | Never |
| Language | English |
Physical
| | |
| --- | --- |
| Feet Size | 8-9 pending on the shoe |
| Weight | 160 |
| Height | 5'6 |
| Hair Color | Black |
| Eye Color | Hazel |
| Body Type | Hourglass |
| Ethnicity | Caucasian |
| Best Feature | My curves |