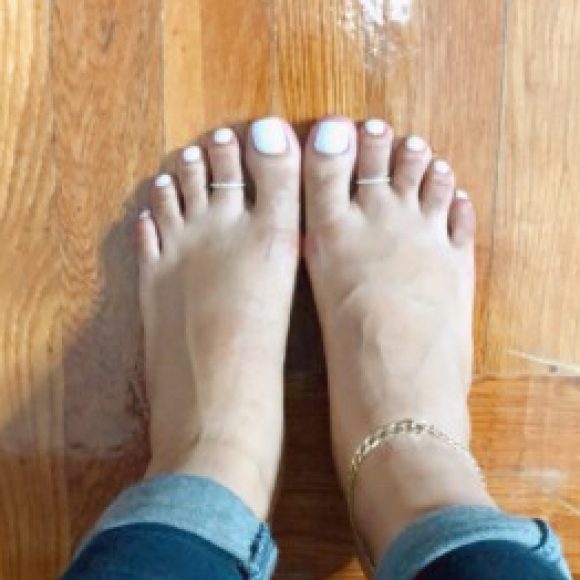 Base
| | |
| --- | --- |
| Name | Lennie |
| Username | Lennie_xo |
| Birthday | 24 years, 3 months ago |
| I am a | Female |
| Looking to | Share and Sell my feet pictures or videos |
| City | Bronx |
| Country | United States |
| Feet Size | US.8 |
| Confirm You're 18+ | Yes, I confirm I'm 18+ |
Myself Summary
| | |
| --- | --- |
| About me | I'm 23 years old looking to sell pictures and videos. I love my dog, betta fish, and my plants. I wanna go to school for Massage therapy or physical therapy. I also love working out and going to the park. And also feel free to follow me on Snapchat: Cutefeetlatina. 🥰🥰 |
Looking for
The one thing I am most passionate about:

Taking care of my dog, betta fish, and plants. I also love working out and going to the park. I love getting my nails done as well because it makes me feel pretty 🥰🥰.

Things I am looking for in a person are:

A genuine sweet and honest person who has great sense of humor and love to go on new adventures.

Don't you think sense of humor is important?
Types of Pics/Vids
| | |
| --- | --- |
| Types am interested in, as a buyer, or can deliver, as a seller | Pantyhose / Tights, High Heels, Socks, Video Clips, Lingerie, Pedicure, With Butt, With Other Private Parts, Oil / Lotion, Rings / Jewellery |
Lifestyle
| | |
| --- | --- |
| Interests | Music, Dogs, Decorating |
| Favorite Vacations Spot | Anywhere that is hot ! I love sitting by the beach while the sun kiss my skin. |
| Ideal First Date | The park or anywhere that it's outdoors. I do like to go to dinner too. |
| Looking for | Just friends |
| Smoking | Casual smoker |
| Language | English, Spanish |
Physical
| | |
| --- | --- |
| Feet Size | 8 |
| Weight | 132 |
| Height | 5.6 |
| Hair Color | Brown |
| Eye Color | Brown |
| Body Type | Hourglass |
| Ethnicity | Hispanic |
| Best Feature | Lips, nails, feet, and eyes |